Performed with each Inspection.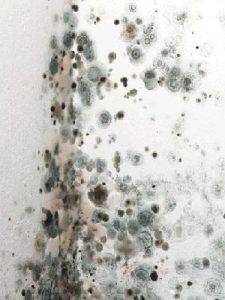 When the indoor environmental conditions are ideal (i.e. when the temperature, humidity and other factors) mold can begin forming. Professional mold testing and inspection services for your home or business should only be conducted by an industry-certified and experienced company.
HomeSpec has the expertise needed to properly conduct mold and allergen sampling, leak detection, moisture testing and mold inspection.
Mold testing of the surfaces and air
Indoor allergen testing
Leak detection and moisture testing
Water damage assessment and mitigation
Laboratory analysis of mold samples taken
Complete review of findings and laboratory report
Recommendations for repair
Mold spores can be considered viable (living) or non-viable (non-living) and both can be detrimental to your health. Depending on the type of mold and the quantity, or spore count, we discover, our certified inspector will have the information to develop an effective mold remediation plan for you.
Mold in your home or place of business is sometimes easily identified and can also be found in hidden locations only found through investigate processes. The type of testing HomeSpec conducts will be dictated by what signs and symptoms you report and based on our assessment and visual inspection.
Visible mold growth can be analyzed with a direct sample, via Tape Lift or Bulk Sample. These mold spores should be tested because though they may not presently be in the air, they will likely become airborne, especially when remediation takes place.
Here is a list of the types of inspections we do:
Single-Family Homes

Townhomes and Condominiums

Duplex/Triplex and all other multiple unit complexes

Pre-Purchase/Seller's Inspection

New Construction 3-Stage/Foundation-Rough Frame-Full Finished

Warranty Inspection

Light Commercial Properties

Combustible Gas Testing

CO (Carbon Monoxide) Testing

Mold Survey