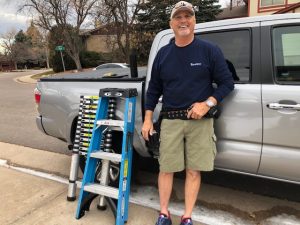 HomeSpec of Colorado, LLC. was founded in 1998 by brothers David and John Nichols. Since opening our doors, we have done more than 9,500 fee paid inspections and over 4,000 radon tests, both residential and commercial.
We provide property inspections services for homeowners, property managers, investors, attorneys, and others involved in property oversight and transactions.
We understand and appreciate the value of earning your business. That's why our mission is to provide you with reliable, quality property inspection services. and believe in the value of an honest, one-on-one relationship.
We are dedicated and resolved about providing our clients with a superior inspection service, unsurpassed personal care, and deliver an inspection report that sets the industry standards.